You are here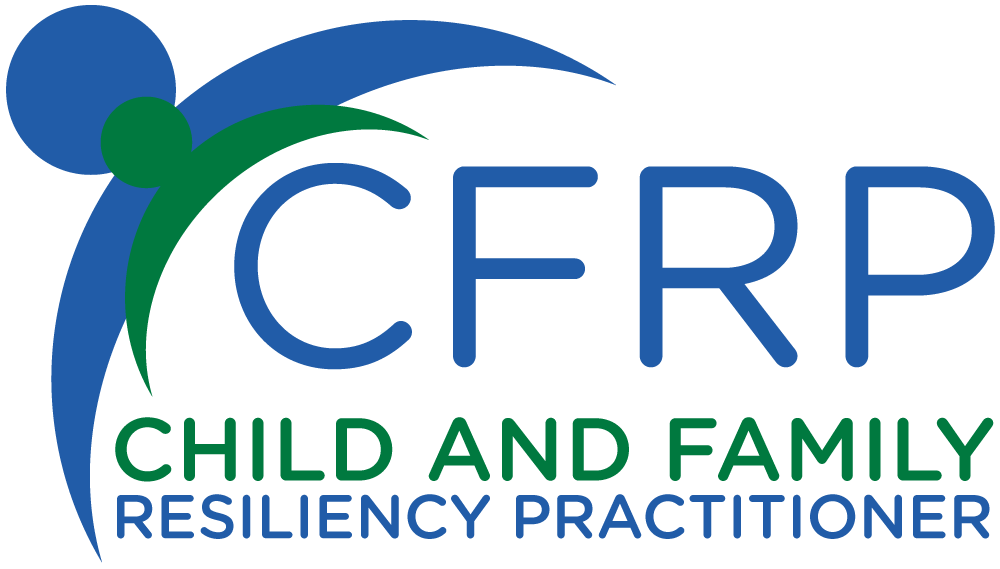 Candidates for the CFRP must meet eligibility requirements in three categories:
1.  Academic preparation
2.  Work experience [related to providing psychiatric rehabilitation (recovery-oriented/resiliency-oriented) for children [under 18 years old]
3.  Continuing Education and Training in children's psychiatric rehabilitation
Nearly all candidates are required to complete 45 hours of applicable trainings. All training must address "psychiatric rehabilitation and recovery/resiliency for children and families."  This includes topics on direct care, child development, life skills training, crisis intervention, treatment modalities, medications, family dynamics, diversity, ethics/legal issues, etc.

PATHWAYS TO CFRP CERTIFICATION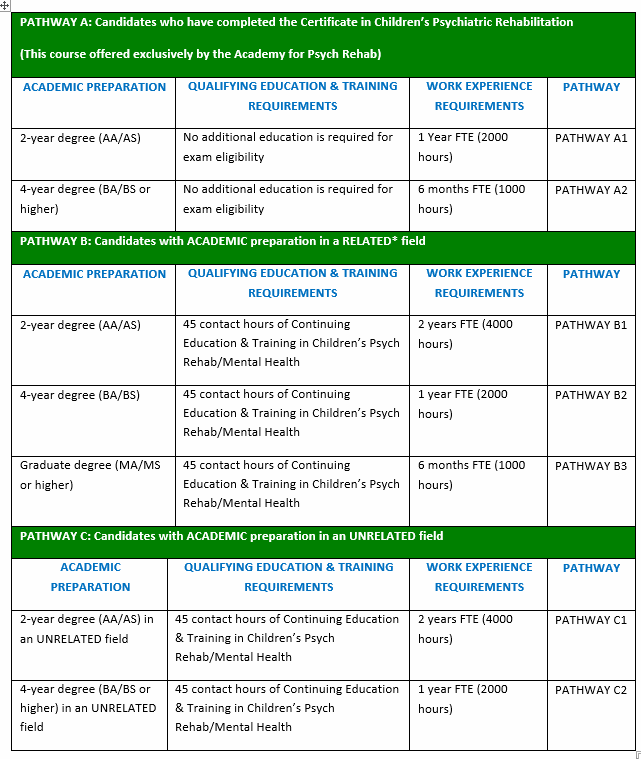 *Related Fields Defined: Children's Mental Health, Education, Child Development, Psychology, Child Psychiatry, Special Education, Applied Behavior Analysis, Clinical Social Work, Occupational Therapy, Counseling/ Guidance, Rehabilitation Counseling (MH focus), Child and Family Service, Nursing, Public Health, Art Therapy, Music Therapy, Dance Therapy, Play Therapy, Medicine (MD/DO/MBBS/MBcH-B). This list is not exhaustive and may be amended over time.
PLEASE NOTE: The certification exam application is only viewable to individuals who have a registered account on the PRA website. Please log in to see the product in the online store. The applicaiton may only be purchased by individuals. If you require assistance, please contact PRA.