You are here

Join Us for Hill Day 2019
On September 17-18, join PRA and the National Council for Behavioral Health for Hill Day 2019 in Washington, D.C.
Hill Day provides hundreds of behavioral health providers, consumers, family members, board members, administrators and community stakeholders access to sessions and workshops on federal behavioral health policy, followed by visits with their elected officials on Capitol Hill to advocate for better resources for mental health and addiction treatment across the country.
Registration for the Capitol Hill visits is free and includes breakfast on Wednesday, September 18th.
Past years' Hill Day participants have played a crucial role in securing congressional support for the Excellence in Mental Health and Addiction Treatment Expansion Act, funding for Mental Health First Aid and other important SAMHSA-funded programs like the Mental Health Block Grant and Substance Abuse Prevention and Treatment Block Grant, and much more! Add your voice to the movement for a stronger U.S. mental health and addiction system by registering today.
Hill Day 2019 Headliner: NBC's Nicole Wallace!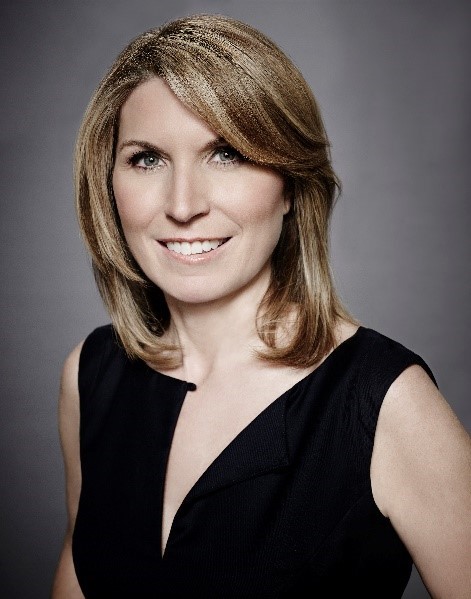 The New York Times called her a "tough, savvy and hard-charging conservative political operator." White House colleague and presidential political advisor Mark McKinnon says she is a "rare talent in politics." Don't miss this exclusive chance to hear from Nicolle Wallace, best-selling author, political analyst, top GOP strategist and host of MSNBC's Deadline: White House at Hill Day 2019. One of the most visible faces on cable news today, Wallace is a frequent contributor and guest host on The 11th Hour with Brian Williams and Morning Joe, and a contributor on The Today Show.
Funny and charming, she'll share fascinating stories from her time as special assistant to the president and director of communications at the White House under President George W. Bush, on the campaign trail with Sarah Palin and from the studios at MSNBC and ABC, where she was a co-host of The View. Don't miss the opportunity to hear Wallace's insight on the current political landscape, September 17-18 in Washington, D.C., at Hill Day!
With 20 National Partners, Hill Day is the largest behavioral health advocacy event of the year.
Hill Day 2019 partners are: National Council for Behavioral Health, Psychiatric Rehabilitation Association, Addiction Policy Forum, American Association of Marriage and Family Therapy, American Counseling Association, Anxiety and Depression Association of America, Association of Behavioral Health and Wellness, Depression and Bipolar Support Alliance, Faces and Voices of Recovery, Family-Focused Treatment Association, Family-Run Executive Director Leadership Association, International Bipolar Foundation, International OCD Foundation, The Kennedy Forum, Legal Action Center, Mental Health America, National Alliance on Mental Illness, National Association of Social Workers, National Board of Certified Counselors, Network for Social Work Management, and Shatterproof.
For more information, visit the National Council's Hill Day website or view the FAQs.
For issues registering, to cancel your registration or to delete a duplicate attendee, email Tenikka Greene TenikkaG@TheNationalCouncil.org
Transportation and Lodging
Hill Day takes place at the Hyatt Regency on Capitol Hill located at 400 New Jersey Ave NW, Washington D.C. 20001, just a few blocks from the legislative offices on Capitol Hill.
Registration is free and open to all interested advocates. Attendees are responsible for booking and funding their own transportation and hotel accommodations. The National Council and PRA have secured a room block at the Hyatt Regency on Capitol Hill.
Attendees are responsible for booking and funding their own transportation and hotel accommodations. Book a room at the Hyatt Regency on Capitol Hill at a special discounted rate.
Scheduling Visits With Your Representatives
Does PRA or the National Council Schedule visits for me?
Neither. Each state has a State Captain who will be your point of contact and who will coordinate the Hill visits for you and your fellow attendees from your state.
More information about State Captains will be released as Hill Day 2019 approaches.
In some states, the State Captain will set up all Hill visits and notify attendees so they can RSVP.
In other states, attendees schedule their own meetings and notify the State Captain so that he or she can help other attendees know which meetings to attend.
Either way, please reach out to your State Captain to let them know you're coming to Hill Day and learn how the process will work. You'll find details on how to contact your State Captain in your registration profile once you've registered for Hill Day.
How do I go about setting up my meetings?
First, contact your State Captain to let them know you will be attending and find out whether they are coordinating your state delegation's Hill visits. If your State Captain asks attendees to set up their own visits, use this page as a guide to get started.
Making Appointments for Hill Visits
We encourage you to schedule at least three visits during Hill Day 2019: one with each of the US Senators from your state, and one with your district's Congressperson in the House of Representatives. We also encourage you to schedule an appointment with the Washington, D.C. branch of your Governor's office. In addition, the National Council may ask you to participate in a targeted visit to a member of Congress who sits on a committee of strategic importance to our legislative goals.
Here's what you need to do to set up appointments for Hill Day:
Call the offices of your elected officials to arrange your meetings for Hill Day. Click here to find the contact information for your elected officials.
When calling your representative, identify yourself as one of their constituents, where you are located, and that you represent PRA, then ask to speak with the health legislative assistant.
Specify that the purpose of your meeting is to discuss "federal health care policy affecting people with mental illness and addiction and the community providers who serve them."
If you have a relationship with your representative, and believe you can obtain an audience with them personally, don't hesitate to ask!
Some offices may ask that you put your meeting request in writing. Use our sample meeting request letter.
During the conversation, establish a date and meeting time.
Be flexible — Congressional staff schedules are busy, so take whatever time is offered – morning or afternoon – so long as the time does not conflict with your other appointments. An ideal window of time to schedule is between 10:00 am – 4:00 pm.
Make sure to leave plenty of time between Senate and House visits, as it takes about 20 minutes to walk from the Senate side to the House side of Capitol Hill. If possible, try to schedule your Senate meetings together to avoid too much walking back-and-forth.
Once you have confirmed your Hill appointments, please record them with your Hill Day registration and inform your State Captain. This is important so National Council staff can help with critical preparation and follow-up.
For additional information, see the National Council's tips for successful Hill Day meetings.
Questions and more information. For questions or additional information regarding PRA's participation in Hill Day or legislative priorities, please email the PRA Public Policy Committee.  For inquiries about Hill Day programming,