You are here
PRA, PRF & PAPRS Deliver the Most Comprehensive and Dynamic
Experience of the Year for the Psych Rehab Community
On June 1-4, 2015, PRA & PRF, in partnership with PAPRS, hosted over 1,000 psychiatric rehabilitation professionals at its Recovery Workforce Summit: 2015 Annual Conference in Philadelphia. With robust content (over 24 sessions per day) and so many colleagues and friends coming together all at once, the event was an exciting mix of education, networking and rousing fun!
These are just a few of the highlights!
WELCOME RECEPTION
The four-day event kicked off with an energetic Taste of Philadelphia Welcome Celebration, hosted by PAPRS, featuring the Mummers of The Quaker City String Band, a magician, Philly cheesesteaks, and hundreds from within the psych rehab community!
?Tweet: @tessgallant: Having fun at #psychrehab15 conference in #Philadelphia #mummers
---
OPENING KEYNOTE
Scott Stossel, editor of
The Atlantic?
, shared his personal experience combatting anxiety, and how telling his personal story added power and reach to the essential message, while opening doors to wellness and recovery. Stossel was also presented with PRA's Board of Director's Award.
Tweet: @TLeedberg: #psychrehab15 keynote w/@SStossel is amazing.

"He was a great speaker and addressed recovery from mental illness in new ways. His presentation was funny, heartbreaking, intellectually stimulating, and thoroughly enjoyable. More like that next year!"
---
MOVIE SHOWING
Tuesday night featured a showing of, "OC87: the Obsessive Compulsive, Major Depression,
Bipolar, Asperger's Movie," an award-winning documentary about Bud Clayman, a Philadelphia filmmaker diagnosed with OCD and Asperger's. Described by NPR as "a compelling message of hope". The movie was followed by a Q&A session with the writers and directors of the film.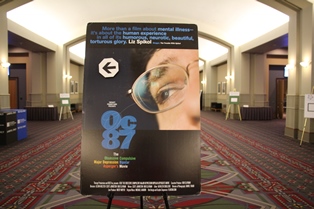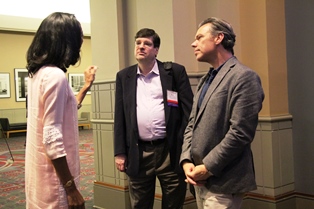 "I absolutely loved the movie! What a refreshing change to my learning experience!!! Please continue this genre of learning."
"A thoroughly moving experience."
---
CHILDREN, FAMILIES, AND TRANSITION-AGE YOUTH
Leading experts, Maryann Davis, Joanne Nicholson, Evan Kaplan, and Tracey Sutton, moderated by Dori Hutchinson, participated in an engaging and dynamic panel session to discuss the importance of assisting children, families and transition age youth (TAY) with emotional and behavioral challenges to live successful, meaningful lives in their communities.  Panelists helped to identify the gapes in services between these populations and pinpoint what would be helpful moving forward.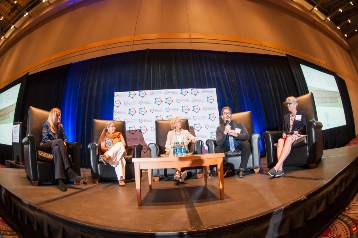 "Got me interested in a topic I did not think much about before."
"Great topic with interesting discussion"
---
TED-LIKE TALKS

This year, the event included Ted-Like Talk presentations that were well-received and a welcome addition to the Summit format. Ted-Like Talks are idea-focused presentations, and on a wide range of subjects to foster learning, inspiration and wonder and thus, provoke conversation. Three Ted-Like Talk presentations - each talk being a total of 20 minutes - were grouped together in each this 90 minute session block, followed by Q & A.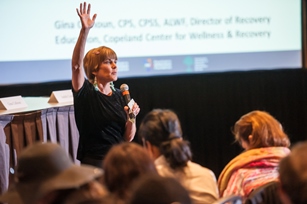 "The Ted-like talks were tremendous."

"The TED-like talks were attention-grabbing and compelling. I enjoyed them thoroughly!"
---
INTERNATIONAL RECEPTION

Summit attendees from around the globe were welcomed by staff, board members, and International Committee members for networking, refreshments, and singing of national anthems.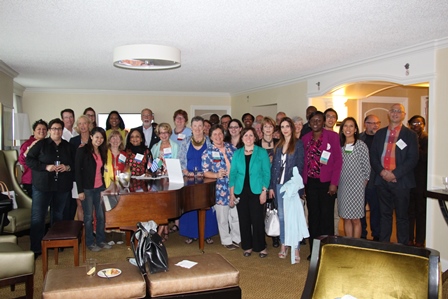 ---
WAKEUP WELLNESS SESSIONS

The Summit would not have been complete without some attention to personal well-being. To wake up and refresh attendees before a day packed with learning and networking, the event included wellness sessions on nutrition, stress management, and yoga poses to promote mind-body balance.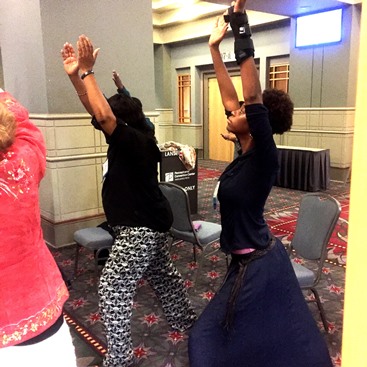 ---
SNAP MOBILE APP GAME WINNER!

The Summit launched its mobile app this year to the delight of attendees who eagerly played the in-app SNAP game, uploading photos from the exhibit hall, the sessions, local food and scenery.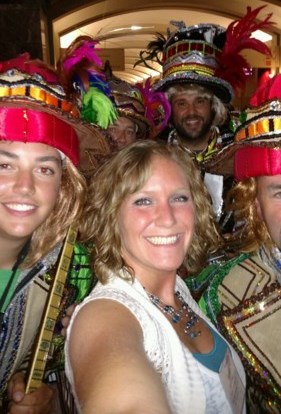 The winner of the 2015 Summit SNAP challenge is April Petit. April will receive a 2016 Recovery Workforce Summit registration with our compliments. Congratulations, April!
---
ADDITIONAL TESTIMONIAL
"The PRA Summit is a great way for psychiatric rehabilitation professionals at all levels to sharpen their skills and infuse their practice with new innovative ideas. I always take back valuable information from the Summit. The Summit is where it's at!"

"I found the conference to be an amazing experience. Not only was there valuable information to learn and great people to talk to, but also I became aware of new areas that are beginning to be addressed as well as gaps in treatment that are in need of attention."
---
Save the dates now for the Recovery Workforce Summit: 2016 Annual Conference in Boston, MA, when we join forces with the Massachusetts Chapter, MASSPRA, to host on May 22-25, 2016. Please keep checking this page for more information on how to attend next year.
---
A SPECIAL THANK YOU TO OUR RECOVERY WORKFORCE SUMMIT: 2015 ANNUAL CONFERENCE SPONSORS