You are here
For a plethora of publications that will bring you up-to-speed with the latest in psychiatric rehabilitation, be sure to visit PRA's Online Store.
Here's a current list of books we offer for purchase: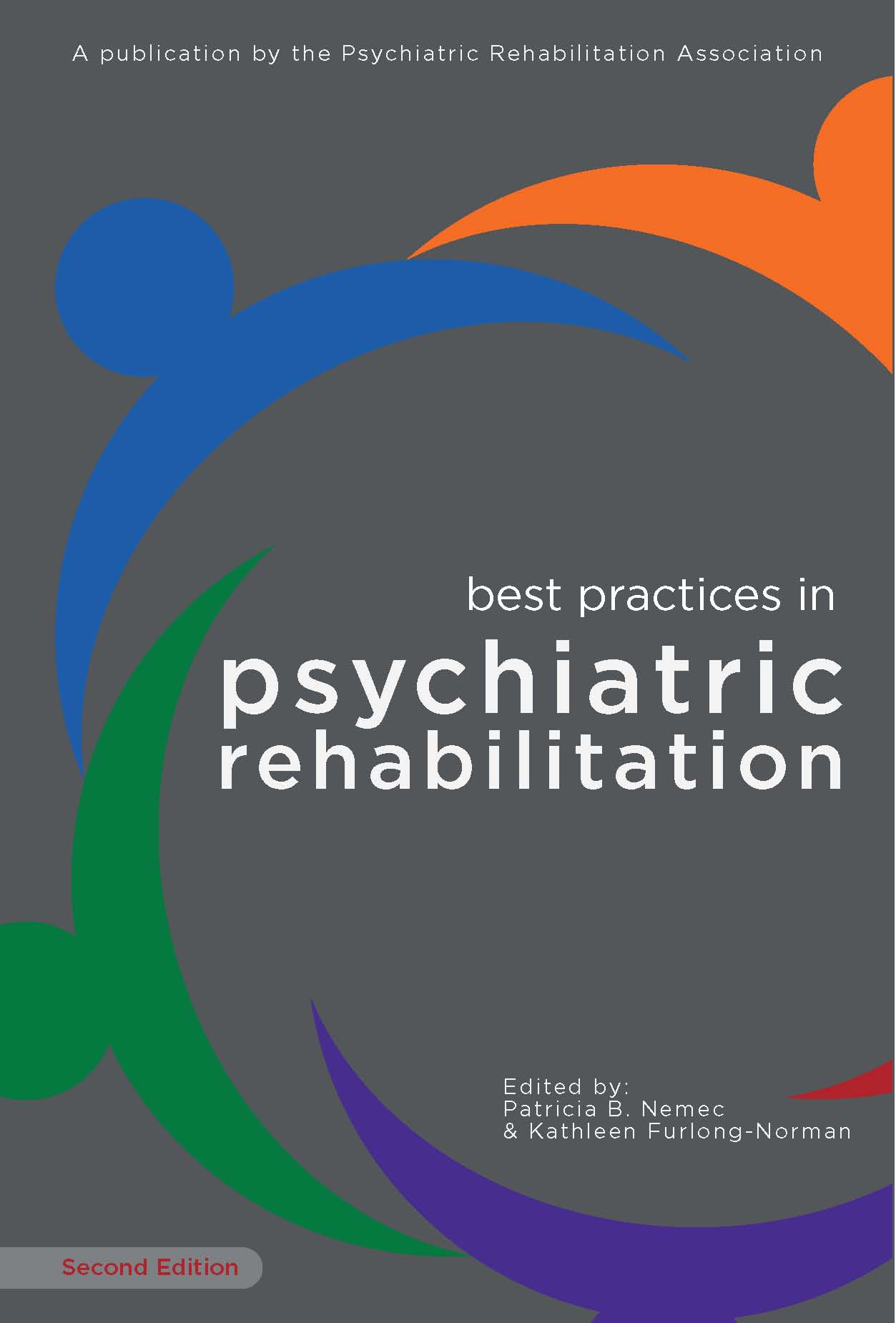 Best Practices in Psychiatric Rehabilitation, 2nd ed. (2013)
$75 for members / $105 for non-members (plus shipping and handling)
The all-new and completely updated second edition of Best Practices in Psychiatric Rehabilitation features contributions from experts throughout the field, providing you with the tools and resources you need.
Topics include: practice competencies, person-centered planning, assessment, multicultural/diversity competence, community integration, wellness, leadership development, and much more.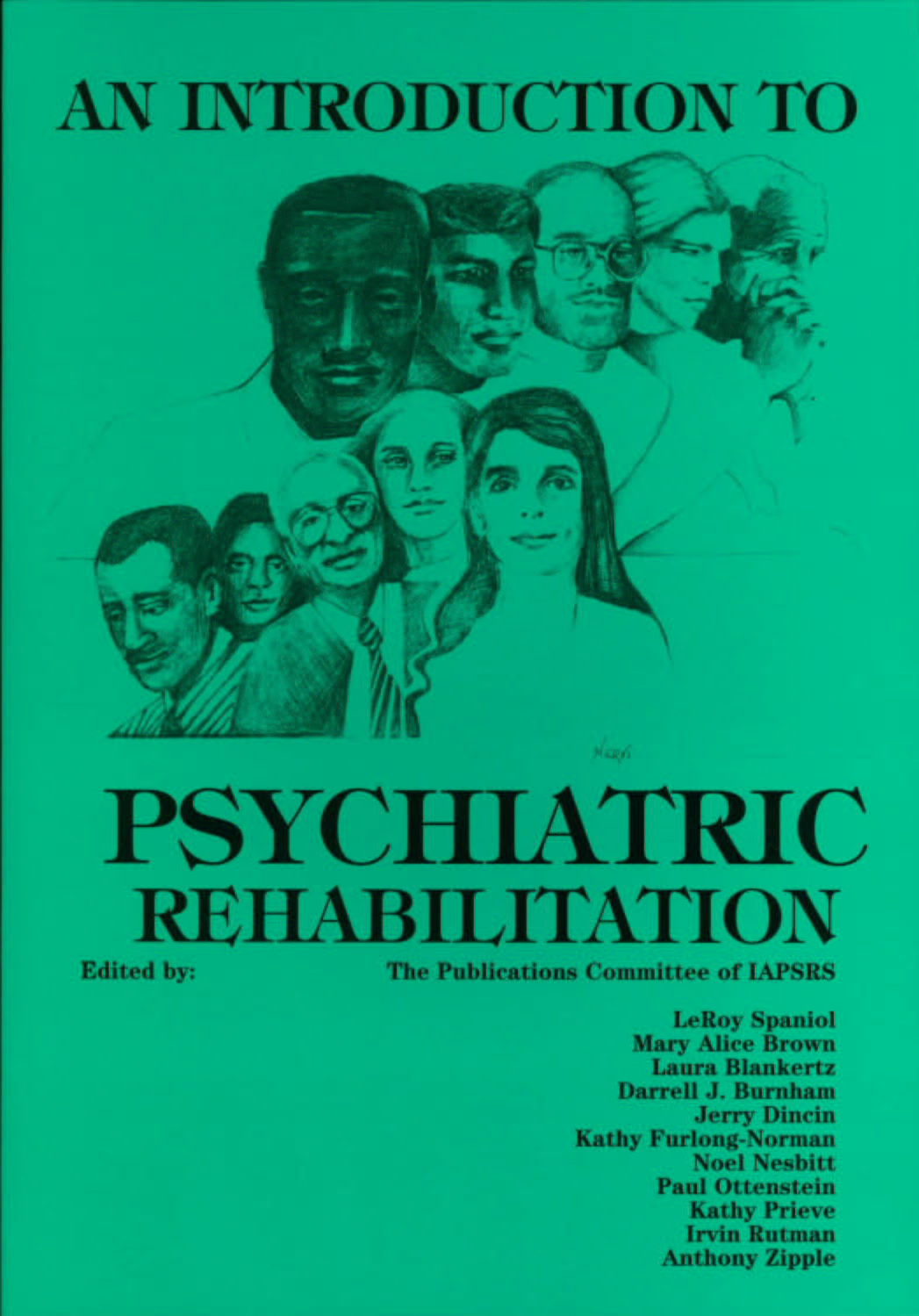 Introduction to Psychiatric Rehabilitation (1994)
$35 for members / $45 for non-members (plus shipping and handling)
The comprehensive publication brings together an extraordinarily rich mixture of theory, practical interventions, different program approaches, and consumer and family perspectives.
Topics include: implementing, managing, and evaluating psych rehab programs, training staff, and psych rehab outcomes.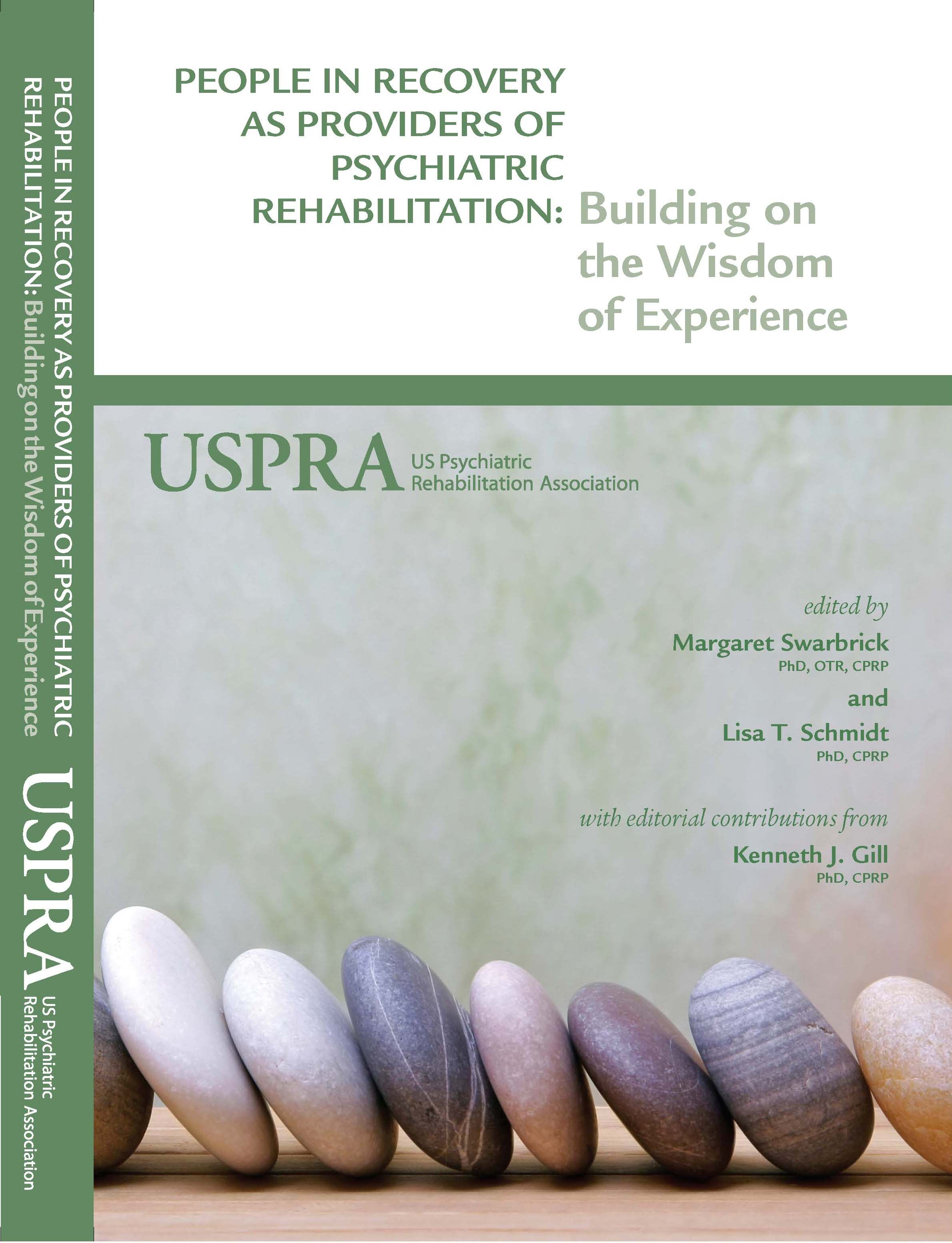 People in Recovery as Providers of Psychiatric Rehabilitation (2010)
$65 for members / $75 for non-members (plus shipping and handling)
A collection of new and previously published articles, gives the reader an up-to-date appreciation for how people in recovery are establishing themselves within mutual support organizations, peer-support programs, as well as psychiatric service settings.
Topics include: evolution of persons in recovery as providers, peer operated services and self help, peer partnerships, people in recovery as employees.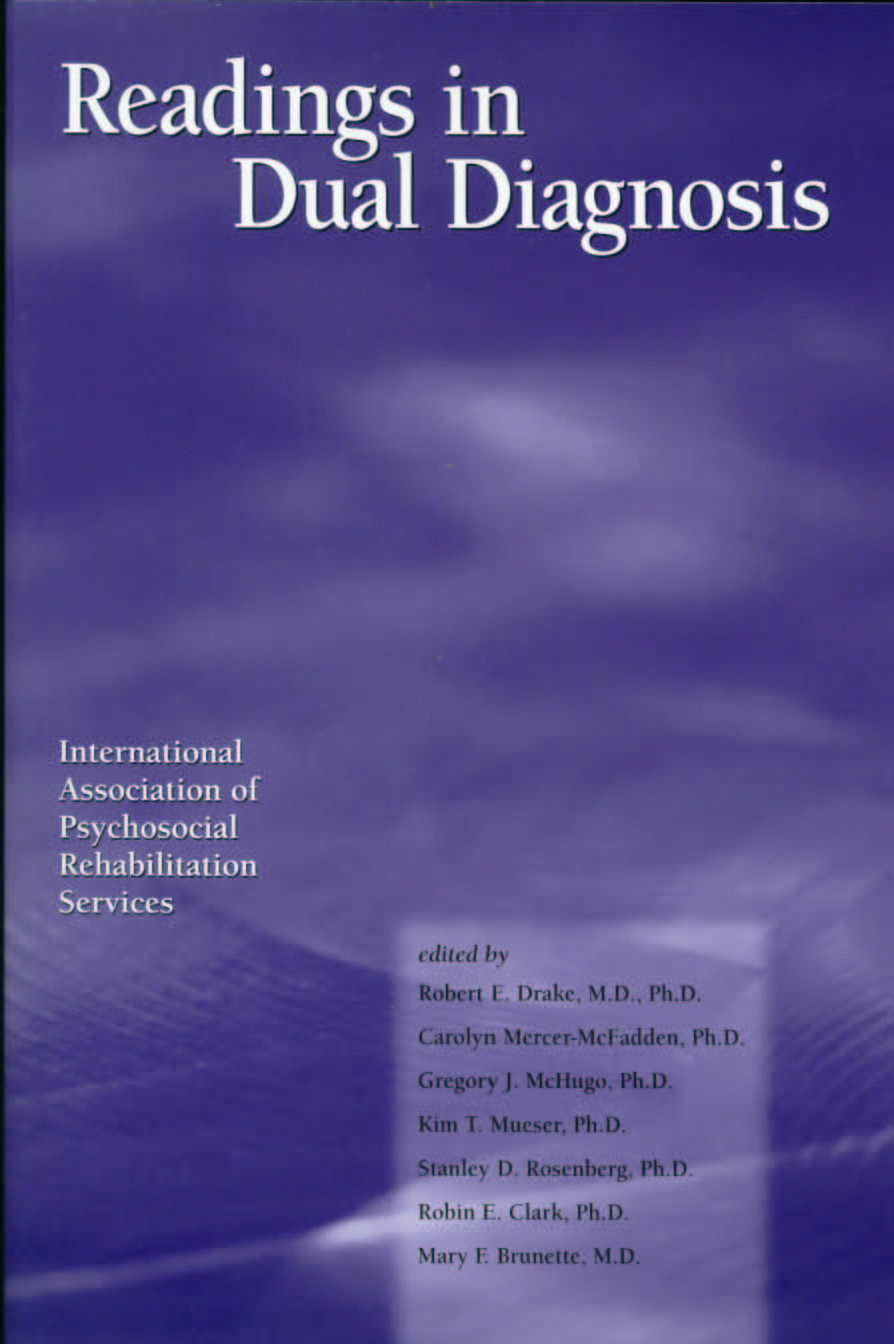 Readings in Dual-Diagnosis (1998)
$35 for members / $50 for non-members (plus shipping and handling)
The articles reprinted in this book represent overviews, seminal contributions, and recent updates from the literature. They are grouped into six sections and an introduction. The introductions serve not only to create context, but to provide additional understanding of the more technical articles. 
Topics include: etiology, assessment, clinical issues, treatment, and special issues.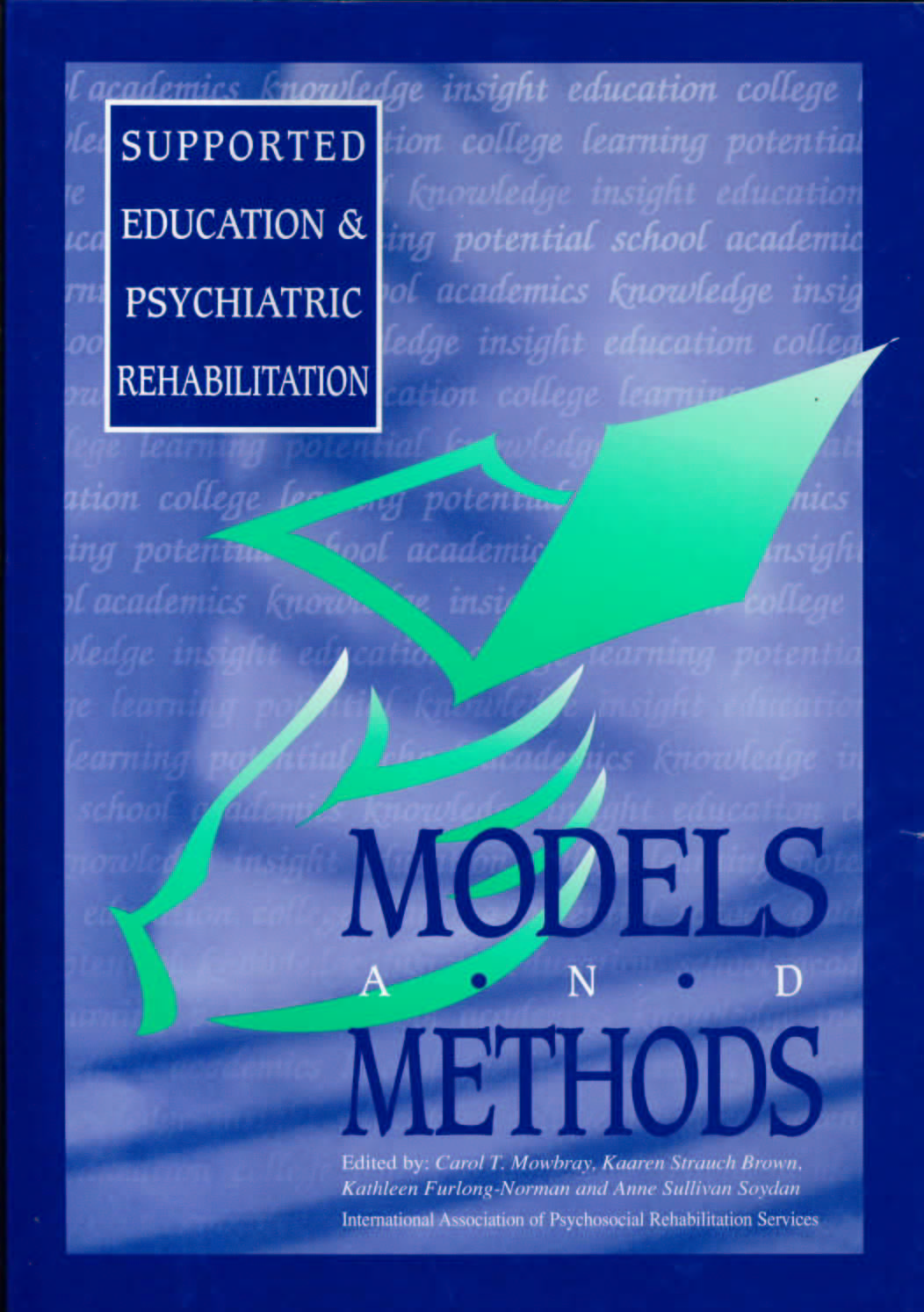 Supported Education & Psychiatric Rehabilitation - Models and Methods (2002)
$45 for members / $60 for non-members (plus shipping and handling)
The book includes a history, models, and philosophy of supported education, along with a how-to approach to designing, implementing, and evaluating supported education services for people with psychiatric disabilities.
Topics include: perspectives on supported education, campus based and off-campus models, implementation ideas, and looking ahead.
 

Book Return Policy
Please contact info@psychrehabassociation.org to request a return authorization. Books may be returned within 30 calendar days of the original date of purchase for a full refund (not including shipping). Returns beyond 30 days, and before 90 days, from the date of purchase are accepted but will be assessed a restocking fee of 35% of the purchase price (not including shipping). Returns are not accepted or eligible for refund of any kind beyond 90 days from the date of purchase. Publications that have been marked as "delivered" by the assigned carrier are assumed as such and are no longer eligible for refund or replacement.
Items must be returned in their original condition. Original shipping costs are non-refundable and buyer is responsible for return shipping costs. We will issue refunds to your original form of payment for any items returned within 30 days. For returns occurring beyond 30 days, or in a different calendar year, payments are by check only.