You are here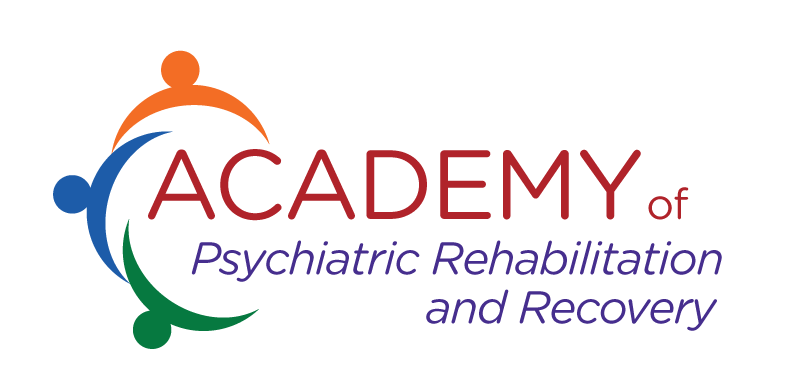 PRF offers training and continuing education opportunities through the Academy of Psychiatric Rehabilitation and Recovery, your trusted source of vetted, important information, comprised of programs in the areas of psychiatric rehabilitation, as well as leadership and management. To grow and train the recovery workforce, the Academy provides whole lifelong career learning in Psychiatric Rehabilitation, Wellness, Resiliency & Recovery.
The Academy in-person programs, certificate programs, online courses and webinars, are designed for CEOs, senior and mid-level staff, those new to psychiatric rehabilitation, and future leaders – offered at levels to match your knowledge and experience. The Academy faculty are leading experts in psychiatric rehabilitation to ensure the recovery workforce receives quality training and education through a combination of positive learning experiences and exceptional content.
The Academy offers training and education in three (3) areas:
With a learner centered philosophy, the Academy has standardized instructional design to strengthen learning, practice, and build consistency regardless of who from the faculty is presenting. PRF works to collaborate with like-minded groups and academic institutions as well as people in recovery and peer support specialists to achieve overall training goals.
Meet the Co-Chairs of the Academy of Academy of Psychiatric Rehabilitation and Recovery; Veronica Carey, PhD, CPRP and Lisa Razzano, PhD, CPRP
Veronica Carey, PhD, CPRP, began her service as Academy Chair, working in concert with PRA/PRF's global headquarters staff and volunteer leaders on an aggressive plan to deliver a portfolio of skills training, continuing education and leadership enhancement opportunities to practitioners, managers and executives involved in psychiatric rehabilitation. Dr. Carey retains her continuing role as Assistant Clinical Professor with Drexel University while also participating on PRA's Certification Commission for Psychiatric Rehabilitation.
Lisa Razzano, PhD, CPRP, Lisa is a tenured Associate Professor of Psychiatry at the University of Illinois at Chicago (UIC) and has worked in mental health services research and training for more than two decades. She also serves as Director of Graduate Education at the UIC College of Medicine, providing oversight for the James Scholar Program for advanced medical student researchers. Lisa is a recognized expert on mental health services research and psychiatric rehabilitation, having lead funded projects exploring co-occurring psychiatric disabilities and physical health, vocational rehabilitation and employment, the mental health aspects of HIV/AIDS and treatment adherence, and special topics, including adaptations to evidence-based practices and transforming medical education. 
PRF is an approved provider of continuing education for the following:
PRF maintains sole responsibility for the development of content. Continuing Educational approval does not imply that the above approval boards endorse the specific course content.
Questions about the Academy for Psychiatric Rehabilitation and Recovery? Please contact PRF at 703-442-2078.