Description
The purpose of this course is to provide learners with an overview of various types of childhood trauma; the effects of trauma on children; trauma's continued impact into adulthood; treatment approaches and resiliency factors; and the unique concerns of providers working with the trauma population. After taking this course, learners will leave with information to identify various traumas children in our society experience as well as the effects of trauma on typical childhood development. More specifically, learners will gain an understanding about trauma's effects on children's neurobiology, social and emotional development, attachment, and school achievement. Learners will gain understating about the Adverse Childhood Experience (ACEs) study. Learners will be invited to explore their own ACEs through an interactive link.

The second tier education of the training offers an overview of efficacious treatment approaches, such as Trauma-Focused Cognitive Behavioral Therapy (TF-CBT); Child/Parent Psychotherapy (CPP); Parent-Child Interaction Therapy (PCIT); Family Therapy; and Play Therapy. Through the use of case studies and real life examples, learners will explore how various environmental, treatment, and resiliency factors mitigate and alter trauma's impact. Important consideration will also be given to the impact on trauma-treatment providers, such as vicarious traumatization, the importance of self-care, and self-care planning.
Learning Objectives:
Upon successful completion of this course, participants will be able to:
Identify various types of childhood trauma.
Describe how trauma affects children across various realms of their functioning.
Discuss the effects of adverse childhood experiences into adulthood.
List popular and efficacious treatment approaches to trauma.

Explain the impact of trauma on treatment providers and the importance of self-care.
Level
Intermediate
Instructors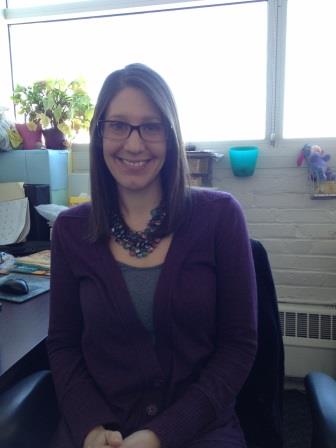 Stacey Farber, LCSW
Stacey Farber is a Licensed Clinical Social Worker who received her master's degree from the University of Pennsylvania. Since completing graduate school, she has specialized in working with children, adolescents, and families in community mental health and medical agencies who have experienced trauma. In this context she has also developed expertise in providing trauma-focused therapy to children, adolescents and families. Ms. Farber began working at the Children's Crisis Treatment Center (CCTC) in March 2011, where she has gained extensive training in childhood trauma and recovery. Ms. Farber continues to see clients and supervise clinicians in the Trauma Assistance Program at CCTC, as well as providing therapy to children and adults at Hornstein, Platt and Associates.  

 Kristen Malora, PsyD
Kristen Malora is a Licensed Clinical Psychologist with 9 years of diverse clinical experience.  She completed her graduate training at Widener University where she earned both a Doctorate in Clinical Psychology and a Master's Degree in Human Sexuality.   Dr. Malora has a particular specialty in working with young children and their caregivers.  Since 2011, Dr. Malora worked and trained at the Children's Crisis Treatment Center (CCTC) providing trauma-focused therapy to children as young as 2 years of age who have experienced traumatic events such as physical and sexual abuse, neglect, and neighborhood violence.  Dr. Malora has also worked extensively with children and families who are struggling with behavioral issues, anxiety, Autism/Developmental Disorders, and attachment issues. Dr. Malora continues to focus her time working with children who have experienced complex trauma and also provides outpatient therapy to couples and adults at Hornstein, Platt and Associates.
Course Completion Requirements
In order to complete this course, participants must view a series of videos, successfully pass several short quizzes, complete a self-assessment, and submit a course evaluation.  Upon completion, CE Certificates will be available to print directly from the site.
Registration and Refund Policy
Please click below to register for the course.  The cost of registration $150 for PRA members and $265 for nonmembers. 
Your purchase is final.  If you believe you are eligible for a rate you do not see in the cart, DO NOT complete your purchase; instead, please email info@psychrehabassociation.org for assistance.