Description
Faced with ethical challenges, on an almost daily basis, many psychiatric rehabilitation practitioners risk making, unprofessional, erroneous decisions which could not only be a violation of their code of ethics,  but have the potential to negatively impact on the people they are serving as well as the integrity of the service system. Faced with increasingly demanding and complex situations involving ethical and legal dilemmas with no simple resolution, it is common to find ethical decision-making steered by factors such as: unawareness of a problem (lack of ethical sensitivity); organizational norms; rationalizing unethical behavior if an outcome was good; emotional bias; purposely overlooking unethical behavior; time and information constraints; and frustration, leading to important errors in judgment.
Some practitioners assume that reliance on standards of conduct, ethics policies or other professional codes will enable them to resolve most dilemmas, failing to recognize that these are only a guiding baseline for action that must be interpreted very carefully in view of those circumstances where they are applied. In other words, approaches such as reacting expediently or nonrationally, or depending on mere compliance with a set of limited behavioral rules are insufficient and cannot excuse one from exercising the rational deliberation required of any responsible, sound judgment which can be applied to any new situation.
This presentation will provide participants with the necessary experience and knowledge to practice vigilant ethics through a review of the principles and strategies of ethical thinking, analyses of illustrative real life cases, and reviews of effective, rapid ways of identifying and responding to ethical dilemmas in everyday practice.
Learning Objectives
Clarify the crucial distinctions between their own values, professional code of ethics, and legal requirements, and recognize the importance of continuing to do this on a regular basis in their practice.

Define important terms and concepts as they apply to their own practice: integrity, compliance, ethical sensitivity, Defensive vs. Vigilant Ethics, boundaries, competence, intentional blindness, rationalizing based on good outcomes, ethics consultation, stakeholders, the "creep" of unethical behaviors, due diligence.

Explain specific ethical dilemmas facing professionals on an almost daily basis, e.g., managed care demands, organizational vs. client needs, legal conflicts, why compliance is not enough, and describe with examples the five most common ethical mistakes leading to legal consequences and how to avoid them.

Demonstrate an understanding of how to use the decision making model and various problem-solving strategies for reaching satisfactory resolution of ethical conflicts and issues by correctly arriving at viable decisions regarding ethical and legal issues contained in presented cases.
Level
Course Completion Requirements
In order to complete this course, participants must view the presentation, successfully pass a post-test, and submit an online evaluation.  Upon completion, CE Certificates will be available to print directly from the site.
Registration and Refund Policy
Please click below to register for the course.  The cost of registration $150 for PRA members and $265 for nonmembers.  If your employer is a PRA organizational member with access to reduced rates, you will see that price in the cart.
Your purchase is final.  If you believe you are eligible for a rate you do not see in the cart, DO NOT complete your purchase; instead, please email info@psychrehabassociation.org for assistance.
Instructor(s)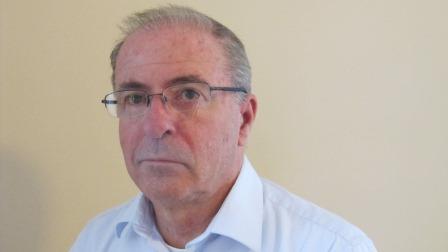 Kevin J. Drab, M.Ed., M.A.
Kevin J. Drab, M.Ed., M.A., is a Licensed Professional Counselor, and Certified Advanced Alcohol & Drug Counselor in the State of Pennsylvania, as well as a Certified Clinical Hypnotherapist, and Certified EMDR Therapist.  He is currently in private practice in North Wales, specializing in the treatment of Anxiety Disorders, complex and simple trauma, pain management, suicidality, sleep disorders, co-occurring disorders, and clinical supervision. Kevin holds the position of adjunct Assistant Clinical Professor on the faculty of Drexel University, Philadelphia, PA.  He sat on the Pennsylvania Certification Board for 11 years, and helped develop the, now, international Co-Occurring Disorders Professional certification. He is a skilled clinical and public trainer, well-known for his entertaining presentations and ability to convey useful information in a simple and accurate manner.