Description
This course is an introduction to an evidence-based, effective approach for counseling individuals regarding change. Practical applications of counseling skills make up the primary focus in this 10-part course. Motivational Interviewing (M.I.) is the primary emphasis of this course, with the Transtheoretical Model of Counseling (stages of change) introduced as well. The course incorporates experiential and problem-solving components to assist the student in developing conceptual frameworks and counseling skills.
Learning Objectives
Enhance experience in counseling and forward the counseling relationship when exploring behavioral change

Explain that change occurs along a continuum and that individuals tend to cycle through these stages on their way to change

Explain that resistance in counseling is more indicative of rejecting the counselor's approach to treatment than it is the client's denial of an issue appropriate for change

Demonstrate basic strategies designed to refocus both practitioner and client/patient on positive change rather than relapse and failure, employing the acronym OARS – Open-ended questions, Affirmations, Reflective listening, and Summary
Level
Course Completion Requirements
In order to complete this course, participants must view the presentation, successfully pass a post-test, and submit an online evaluation.  Upon completion, CE Certificates will be available to print directly from the site.
Registration and Refund Policy
Please click below to register for the course.  The cost of registration $150 for PRA members and $270 for nonmembers.  If your employer is a PRA organizational member with access to reduced rates, you will see that price in the cart.
Your purchase is final.  If you believe you are eligible for a rate you do not see in the cart, DO NOT complete your purchase; instead, please email info@psychrehabassociation.org for assistance.
Instructor(s)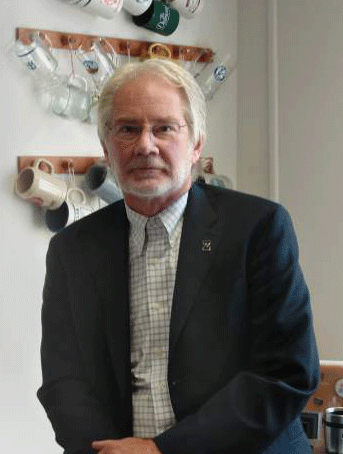 Robert Chapman, PhD
Dr. Chapman is an experienced practitioner, trainer, and program consultant in the area of alcohol and other drug (AOD) services. He has developed and implemented AOD programs for both the in-patient and intensive out-patient treatment of alcohol and other drug dependence as well as developing and coordinating community based programs in higher education and for the Seneca Nation of Indians.
As a Counselor Educator, Dr. Chapman has been involved in the undergraduate and graduate education of counselors and human service professionals as an adjunct member the faculties at the State University of New York, Binghamton; La Salle, Temple, and St. Joseph's Universities in Philadelphia; and Eastern College in St. Davids, Pennsylvania. He received his Ph.D. in Counselor Education from Syracuse University and a Masters of Science in Education with a concentration in Counseling Psychology from St. Bonaventure University in Olean, New York. He is currently a Clinical Associate Professor of Behavioral Health Counseling at Drexel University in Philadelphia.
Dr. Chapman is a past-president of the New York State Council on Alcoholism, past member of the N.Y. Federation of Alcoholism Counselors and present member of the American Counseling Association and American College Counselors Association. He has written and lectured on the topics of cultural sensitivity in counseling, AOD programming for higher education, effective supervision of addiction counselors, and spirituality in the treatment of addictions. Links to his latest publications in the When They Drink series, published by the Center for Addiction Studies at Rowan University, are available online.