Description
This course explores various pharmacological medications and the impact on an individual's symptomology, cognition, and emotional effects. In addition, this course addresses how adhering to a medication regimen is an individual's choice. As psychiatric rehabilitation practitioners it is important to be skillful in supporting the pharmacological decisions within an individual's recovery journey.
In this course we will discuss the more commonly prescribed medications, the disorders they target, their efficacy, and the importance of working alongside psychiatrists and physicians to provide an optimal services. As such, we will examine the basics of how psychiatric medications are used in the treatment of various mental illnesses, including how they are administered, function in the body and brain, what and how neurotransmitters play a critical role in their effects, as well as side-effects.
Our emphasis will be on understanding the prominent role medication plays in most contemporary mental health settings as an adjunct to psychosocial interventions. The rationales for drug treatment, uses and limitations of psychopharmacology in the overall management of patients will be discussed.
Learning Objectives
Explain the basic principles of how psychiatric medications act on the body and mind.
Describe the major classifications of psychiatric medications and the intended impact upon the prescribed mental health diagnosis.
Discuss the role as practitioners in assisting with medication management as deeply personal and unique.
Explain how significant others can support persons utilizing psychiatric medications.
Describe common medication side effects.
Level
Course Completion Requirements
In order to complete this course, participants must view the presentation, successfully pass a post-test, and submit an online evaluation.  Upon completion, CE Certificates will be available to print directly from the site.
Registration and Refund Policy
Please click below to register for the course.  The cost of registration $150 for PRA members and $265 for nonmembers.  If your employer is a PRA organizational member with access to reduced rates, you will see that price in the cart.
Your purchase is final.  If you believe you are eligible for a rate you do not see in the cart, DO NOT complete your purchase; instead, please email info@psychrehabassociation.org for assistance.
Instructor(s)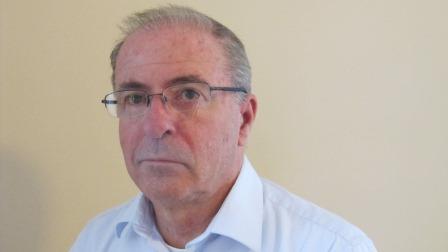 Kevin J. Drab, M.Ed., M.A.
Kevin J. Drab, M.Ed., M.A., is a Licensed Professional Counselor, and Certified Advanced Alcohol & Drug Counselor in the State of Pennsylvania, as well as a Certified Clinical Hypnotherapist, and Certified EMDR Therapist.  He is currently in private practice in North Wales, specializing in the treatment of Anxiety Disorders, complex and simple trauma, pain management, suicidality, sleep disorders, co-occurring disorders, and clinical supervision. Kevin holds the position of adjunct Assistant Clinical Professor on the faculty of Drexel University, Philadelphia, PA.  He sat on the Pennsylvania Certification Board for 11 years, and helped develop the, now, international Co-Occurring Disorders Professional certification. He is a skilled clinical and public trainer, well-known for his entertaining presentations and ability to convey useful information in a simple and accurate manner.