Description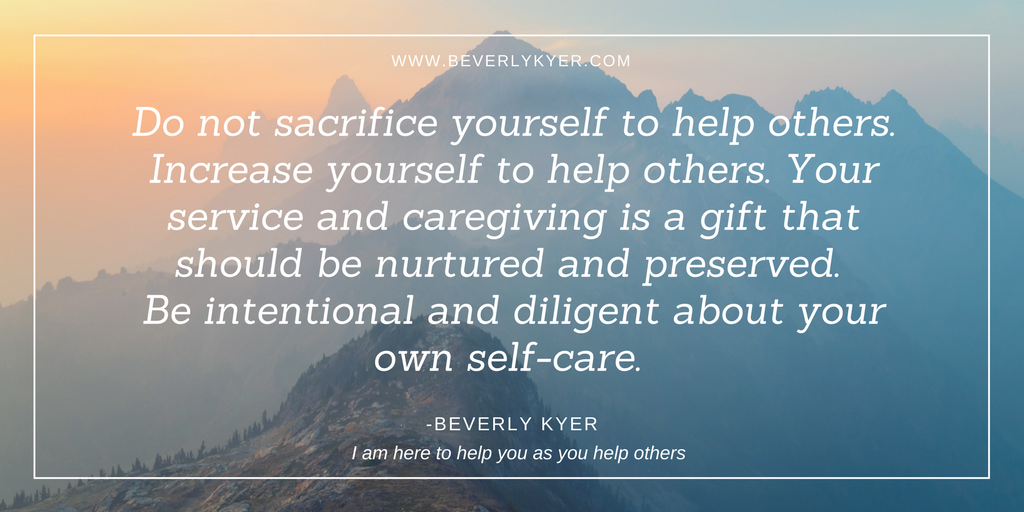 Learn how to be resilient in the face of overwhelming and emotionally intense demands!  Join Bev Kyer for part 1 of this timely and helpful training designed to address the self-care needs of those working with children, youth and adults impacted by traumatic life events. Participants will increase their understanding and connectedness to the multiple aspects of compassion fatigue and will evaluate the levels of stress they experience. This online course looks at several tools and techniques to circumvent the most challenging aspects of compassion fatigue and develop skills to be able to regain a state of neuro-physiological (mind-body) regulation, recovery and resilience.
Live Webinar Recorded Monday, March 11, 2019
Target Audience
Psychiatric Rehabilitation Practitioners (CPRPs), Child and Family Resiliency Practitioners (CFRPs), Occupational Therapists, Social Workers, Counselors, Addiction Specialists
Difficulty Level
                Intermediate
Learning Objectives
After successful completion of this activity, participants will be able to:
Describe four causes and triggers of compassion fatigue and burnout.
List three strategies for accelerated recovery and self-regulation
Identify four early warning signs of stress overload in yourself and others in your circle of colleagues, friends, and acquaintances.
Instructor

Bev Kyer, MSW, CSW, ACSW
Bev Kyer is an Author who has been a Public Speaker and Educator for more than 36 years, specializing in PTSD, the Trauma Impact on Brain Development, Behavior and Learning in Children, Youth and Adults, and Vicarious Trauma. Her most recent book is Surviving Compassion Fatigue: Help For Those Who Help Others, full of practical wisdom for mental health practitioners and care-givers.  Her participatory training style creates an interactive and collaborative learning environment. Beverly has served as the Assistant Chief of Social Work Services in Bronx N.Y. Veteran's Administration Medical Center. She has worked with Veterans and military families, children and families in foster care and juvenile justice systems, and those receiving medical and psychiatric care. Roles in her career include: Therapist, Social Worker, Social Worker Supervisor, and Grief & Loss and Trauma Informed Educator Coach, Group facilitator and Consultant. Beverly is a Continuing Education Instructor at UC Davis Extension, Fresno State, and San Diego State University.
Instructional Method
Lecture (PowerPoint + Audio)
Cancellation/Refund Policy
Cancellation/Refund Policy: All purchases are final.  If you believe you are eligible for a rate you do not see in the cart, DO NOT complete your purchase; instead, email info@psychrehabassociation.org for assistance.  If you are unable to attend the live webinar, an on-demand version will be available approximately one week after the live event. 
Event Postponement: In the event that the activity is postponed, the Academy will contact registrants immediately and inform them once a new date is determined; registrants unable to participate on the rescheduled date may participate in the on-demand version made available approximately one week after the live event.  
Event Cancellation: In the event that the activity is canceled entirely, registrants will be refunded within 10-15 business days.
Registration Information
To register, visit the PRA website (www.psychrehabassociation.org), login/register, then return to this course page.  Follow the Purchase link (on the left, at the top of the Course Outline) to view the course in the PRA online store, add to cart, then proceed through the checkout process.  Once registered, you will receive both an emailed confirmation and a separate email with instructions on accessing the course.
Group Registration: When following the registration instructions above, you will be prompted to select individual or group registration.  Group registration will allow the purchasing user to select multiple individuals (linked to the same organization) to register.  All participants must be registered for the course to receive CE credit.  If any participant does not appear on the list of linked individuals, email info@psychrehabassociation.org to have them linked to the organization, then proceed with registration. 
Special Needs Requests
In compliance with ADA regulations, the Academy for Psychiatric Rehabilitation and Recovery will make all reasonable efforts to ensure those with disabilities are given equal opportunity to participate in the activity.  Please submit any request for accommodation in detail via email to info@psychrehabassociation.org at least 48 hours in advance.
Course Completion Requirements
Live Webinar: Upon purchasing access in the PRA online store, you will receive a confirmation email with a link to register your name and email with our webinar provider (if you lose this email, you may find the link by clicking the webinar registration item in the course outline on the left of this screen, viewable only after purchasing access to the course in the PRA online store); doing so will provide you with a unique link to view the webinar.  In order to complete this course, participants must attend the full webinar (90 minutes), then complete a course evaluation, which will be accessible by clicking the link on the left of this page (in the course outline - evaluation will not become available until the webinar has concluded).  Upon completion of the evaluation, CE certificates will be available to view/download/print directly from the site.  It is highly recommended that participants complete the evaluation promptly after viewing the webinar.
Late Evaluations: Participants in the live webinar who do not complete their evaluation within 72 hours, or once the recorded / online course version is launched, will be required to pass the post-test for the online course version in addition to the evaluation before being awarded CE Certificates.
Group Viewing (Live Webinar): If a group of registered participants views the live webinar together, they must each individually complete the course evaluation requirements online before receiving CE Certificate(s).  Each individual must login and access this page in order to do so; for assistance with login information, email info@psychrehabassociation.org.
On-Demand Course: In order to complete this course, participants must view the full webinar recording (90 minutes), pass a post-test, and complete a course evaluation.  Upon completion of these requirements, CE certificates will be available to view/download/print directly from this site.