Description
Suicide is the 10th leading cause of death, and the 2nd leading cause for those ages 15-24. Every day approximately 105 Americans die by suicide. For every 25 attempts, 1 results in a suicide completion. Among the elderly, 1 suicide results from every 4 attempts. Suicide rates were decreasing before the year 2000, but have been steadily increasing since that time.

Mental health professionals will more than likely be faced with guiding those who are at risk for attempting suicide, have already attempted suicide, or helping loved ones who have lost someone to suicide. This training offers an in depth look at the topic of suicide from the perspective of anyone who has been touched by this tragedy. There is much to be learned from those who have contemplated, attempted, completed, or survived suicide. There are commonalities and differences, along with risk and protective factors that can guide us toward the goal of prevention. 

Loved ones who lose someone to suicide face a unique kind of grief. Along with the untimely death, these surviving family and friends must deal with the reality that their loved one made a choice to die. This knowledge often leads to intense feelings of guilt and anger, which are challenging to overcome while also gripped by sadness and loss. The stigma attached to suicide adds yet another dimension, leading some surviving loved ones to isolate themselves and not reach out for support, or keep the suicide a secret. Understanding this complex and devastating experience is key to helping this population move toward recovery and wellness.
Learning Objectives:
Upon successful completion of this course, participants will be able to:
Comfortably assess for suicide ideation and talk to individuals about suicide.
Explain suicide risk factors across age groups and special populations.
Identify how technology can impact people who are vulnerable in both positive and negative ways.

Discuss the unique journey that loved ones who have lost someone to suicide must travel.
Instructors
Karen Durbin, PhD, LPC, ACS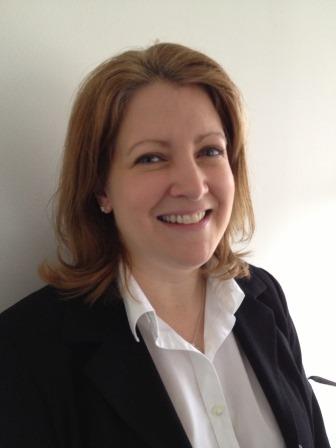 Karen has worked in executive level management and supervisory roles at mental health agencies for more than 14 years.  For the past nine years she has served as the Chief Operating Officer and Clinical Director at Camden County Partnership for Children in Voorhees, NJ; an agency that serves youth and families with emotional, behavioral, mental health, substance abuse, and developmental challenges.
Karen is an adjunct faculty member at Drexel University in their Behavioral Health Counseling, Saturday Scholars program, and at Strayer University.  Karen is also a Licensed Professional Counselor with a private practice specializing in children and families.
Some of her other past roles include Director of Mobile Response, Director of Youth Case Management, Coordinator of Youth Mobile Outreach, and Mental Health Specialist at a correctional facility.  She has led crisis intervention teams to local schools following a student suicide or other traumatic event.   Karen has co-written and received several large grants at her places of employment.
Karen Received her BA in psychology, summa cum laude, and MA in clinical psychology from the University of Hartford.  She earned her PhD in organizational management from Capella University in 2011.  Her dissertation explored the topic of mentoring in the workplace and its impact on employee turnover.