Description
This course covers the core principles and practices of comprehensive person-centered recovery planning (PCP), and how this differs from traditional models of care. The focus of the presentation is on the "nuts-and-bolts" of quality implementation and includes a review of key indicators of PCP from both a process and a documentation perspective.  The course includes a mix of didactic and experiential-based strategies to support participants in writing goals, objectives, and interventions that respect strengths-based, person-centered principles while also satisfying expectations associated with clinical, accreditation, and fiscal regulations. Practical strategies for leaders, practitioners, and persons in recovery are shared throughout as a way to stimulate the adoption of person-centered planning across all levels of the service system.
Date Recorded: February 19, 2014
Learning Objectives
Differentiate "person-centered care" and traditional models in behavioral health service delivery.
Explain the role of strengths-based inquiry and language as a component of creating a person-centered plan.
List the technical documentation elements in a person-centered plan (i.e. goals, objectives, and interventions).
Discuss strategies to maintain the rigor of documentation in order to meet fiscal and accreditation standards.
Level
Course Completion Requirements
In order to complete this course, participants must view the presentation, successfully pass a post-test, and submit an online evaluation.  Upon completion, CE Certificates will be available to print directly from the site.
Registration and Refund Policy
Please click below to register for the course.  The cost of registration $35 for PRA members and $55 for nonmembers.  If your employer is a PRA organizational member with access to reduced rates, you will see that price in the cart.
Your purchase is final.  If you believe you are eligible for a rate you do not see in the cart, DO NOT complete your purchase; instead, please email info@psychrehabassociation.org for assistance.
Instructor(s)
Janis Tondora, PsyD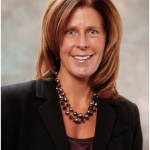 Dr. Janis Tondora is currently an Assistant Professor in the Department of Psychiatry at the Yale University School of Medicine.  Based at the Program for Recovery and Community Health, Dr. Tondora's professional interests focus on the design, implementation, and evaluation of services that promote self-determination, recovery, and community inclusion among individuals living with serious behavioral health disorders.  She has worked closely with the Connecticut Department of Mental Health and Addiction Services (DMHAS) for the past decade to promote the transfer of academic research into the public-sector behavioral health system, including the dissemination of recovery-oriented practices in the State's inpatient psychiatric programs. In recognition of her work, Dr. Tondora has participated as a steering committee member of the SAMHSA National Consensus-Building Initiative on Person-Centered Care, as well as the Recovery Advisory Committee of the American Psychological Association. She has provided training and consultation to over a dozen states seeking to develop person-centered planning models and programs, and has shared her work with the field in numerous publications including a 2009 book co-authored with several colleagues entitled, A Practical Guide to Recovery-Oriented Practice: Tools for Transforming Mental Health Care.